Retro Style Fashion
Retro Style Fashion
This year, Passover, Christian holiday that celebrates the resurrection of Jesus Christ occurred three days after your crucifixion, is celebrated in the month of March, specifically on day 27. The date is a mobile party and may be celebrated between March 22 and April 25. The first Council of Nicaea, something like an Assembly of bishops, in the city of Nicea of Bithynia (modern Íznik in Turkey), held in 324 a.d., ruled that Easter would be always on the first Sunday after the full moon after vernal equinox.
The rabbit, Easter symbol in antiquity meant fertility, birth and life expectancy, in this context, represents the resurrection of Christ. To commemorate the date, during the years 1940 and 1950, many pin-ups were pictures as ' Bunny ', and is inspired by these classic pin-ups that we present the editorial of March for you.
In the charity Calendar Pin-Ups Brazil 2016 Retro's Universe, done in partnership with Be a Bombshell and Sundae Inc, with the purpose of helping the Home of mother me, Easter, March Honoree date is represented by the pin-up Fernanda Fratta, also known as Madame Rose n Roll. It has experience as a pin-up model, was elected Miss Pin-Up of a famous pub in São Paulo. Invited to participate in the calendar, as our "Funny Bunny", she recalls the magic of date as the old pin-ups did.
Photographed in Circus Hair, retro beauty salon located in São Paulo and the calendar, our "little bunny" was set in a more relaxed setting, enjoying the games space lounge with pool table and a pinball machine, besides the colorful the dresser. In costume, fashion producer Marília Skraba chose a custom swimsuit (with a rabbit's tail), to run away from the standard pink, usually used at the time, and it was more fun. For this, she used a blue bathing suit with white polka dots (more print used by current pin-ups) of your collection.
To learn more about our model, see the full interview where she talks about your relationship with vintage culture, the importance of participating in contests, pin-up and pin-up model in Brazil.
Retro universe – Like your taste for vintage culture started?
Madame Rose n Roll – as a child loved to hear classical music (style 20:30) with my grandmother in the afternoon, I always liked the Barbie doll and fascinated me for the clothes in the style years 40 and 50 (ball skirt, pencil dress and clothes more cinturadas). As a teenager I charmed by the beauty of the pin ups, strong women and at the same time as female, and from then on I started to study and I fall in love every day vintage culture.
Retro universe – You participated in a contest for Miss Pin-Up in São Paulo, which remained in 1st place. As you can see the importance of this kind of contest for the girls who like to follow this style?
Madame Rose n Roll -These events are important so that the girls can show your work and be recognized for that. The contest creates visibility, in addition to a super learning, do you know many people like you love vintage culture and through these experiences are exchanged.
Retro universe – Have participated in a pin-up contest opened doors for some kind of work?
Madame Rose n Roll -yeah, sure! Today I'm a pin-up model thanks to contacts I acquired through the contest, opened a lot of doors for me and brought me several friendships important in my life.
Retro universe – what's the tip you give to girls who want to participate in contests like this?
Madame Rose n Roll – don't be shy, don't feel inferior, believe you, that everything works out! Not always who wins is who will really shine, take every opportunity to learn and grow. You don't have to be the ideal of beauty made by media because real people isn't like that. Beautiful woman is the one who knows how to dress, respect your body and mainly has attitude and go for it!
Retro universe – in addition to working as a pin-up model, you have some other connection with the universe retro or vintage?
Madame Rose n Roll – after much study, this year I also intend to write about vintage culture. Soon, you will know more about it.
Retro universe – Your pin-up name is Madame Rose n Roll. Where did the inspiration for choosing that name?
Madame Rose n Roll -My name came up in my first contest I attended, I had no idea that name, were many options. So I thought for days, until I decided to join my love for roses with my love for rock and roll then came to Madame Rose N Roll.
Retro universe – one of the pin-up styles, with which you most identify?
Madame Rose n Roll – like all and I'm looking to add every feature. Currently I identify more with Classic Hollywood, but also with the innocence and humor of pinup Cheesecake .
Retro universe-How was it for you to participate in the Pin-Ups calendar benefit the Brazilian Retro Universe, representing the month of the Passover as the famous Bunny?
Madame Rose n Roll -it was an honor, a happiness attend this beautiful project, with such wonderful models and professional, I was very happy with the invitation and also with the intention to help the Home of mother me.
Universe Retro-You also participated in the review of the universe in the episode #VintageLovers Retro Pin-Up Photography. In it, you reinforce the importance of having a good posture when making the picture. How to train this good posture to leave well before the cameras?
Madame Rose n Roll -nothing better than a good old mirror (laughs). I use enough to train and thus gain more confidence for the day of the photos, looking for many references in other materials also pin-ups. The important thing is to absorb as much knowledge and then translate it to your personal style.
Retro universe-how do you view the role of pin-up models in Brazil? There is much yet to be professionalized.
Madame Rose n Roll – Here in Brazil we have wonderful and talented models, some of them have a large projection both here and outside. I believe that as well as all areas of learning is forever and we have very capable people. What's missing is the proper disclosure, vintage culture is very strong and has many followers. Unfortunately we also have the cultural issue in the country that might interfere a bit in this projection making the vision of this work often misrepresented running so the concept established.
Liked it? There are still some units of the calendar and can be purchased here.
Gallery
retrodrive: .:Casual Male Fashion Blog:….
Source: aria-in-blue.tumblr.com
Cheap Vintage Formal Dresses Online
Source: www.dressific.com
1930, Catherine Dale Owen | Style ~ 1930's
Source: www.pinterest.nz
Steady Clothing Sophia Top in Black
Source: www.pinterest.com
good times | CarsBabes.net | Pinterest
Source: www.pinterest.com
Pettsson's tumblr
Source: pettsson.tumblr.com
Women dress vectors from 50s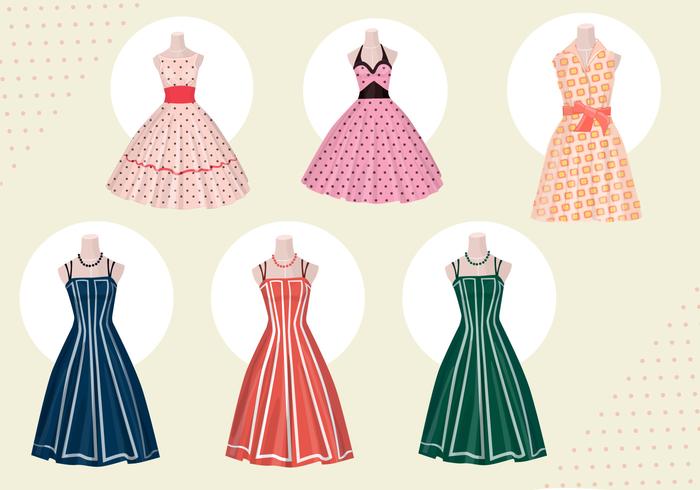 Source: www.vecteezy.com
6 Different Ways to Wear a Hair Net with Style
Source: bowsandbands.net
Mosaic seamless blue pattern | Stock Vector
Source: www.colourbox.com
Hilton leading the way in hospitality industry design …
Source: hoteldesigns.net
#WCW: Kerry Washington
Source: stylecaster.com
Floral Pattern Images, Stock Photos & Vectors
Source: www.shutterstock.com
Our Love that Lemon retro style suspender belt …
Source: www.pinterest.com
dress, 1972 | Frohne | Pinterest
Source: www.pinterest.com
Old Shoes Free Stock Photo
Source: www.publicdomainpictures.net
五十年代复古时尚风格的年轻人。身穿深蓝色冷衫 照片素材
Source: de.freeimages.com
25 David Beckham Hairstyles 2018
Source: www.menshairstylesnow.com
Hats On! Hat Theme Party Planning, Ideas & Supplies …
Source: partyideapros.com
Christmas gifs of Merry Christmas contemporary greeting …
Source: gifspro.com
90 Zelda Tattoos For Men
Source: nextluxury.com